Life at Toyota
Our Culture
Benefits & Perks
Growing Our People
Giving Back
College Opportunities
Jobs with Toyota
Working for Toyota Material Handling
Toyota Material Handling (TMH) is not only a world-renowned forklift provider but a great place to work. We continually seek talented, motivated individuals who fit our corporate culture of professionalism, friendliness, and dedication. We hire for attitude and aptitude and train for skill so our employees are always growing, both personally and professionally.
As a leader in our industry, we get our jobs done every day so millions of workers across the United States and Canada can get their jobs done. At TMH, we are 'Helping People Carry the Load.'
Join Toyota Material Handling for our upcoming Manufacturing Job Fair on Thursday, May 11, 2023, at our Columbus, IN headquarters. The Job Fair will take place from 4:00 PM - 7:00 PM and open to the public.
Career Opportunities
One Team. One Toyota.
We offer careers across all parts of our business- Manufacturing, Engineering, Supply Chain, Logistics, Sales, Marketing, and so much more within our corporate headquarters located in Columbus, IN, and across the US. If you think you would be a good fit for the Toyota family and are searching for an exciting career with a quickly growing company, take a look at our careers page or contact one of our Talent Acquisition Partners below.
As an employee of Toyota, you'll feel confident in knowing you're working for a company that is not only planning for the future but one that is prepared for the future. We look forward to having you join our team!
Begin Your Career with Toyota Material Handling
Talent Acquisition Partners
Contact a TMH Talent Acquisition Partner directly to begin your career with Toyota Material Handling.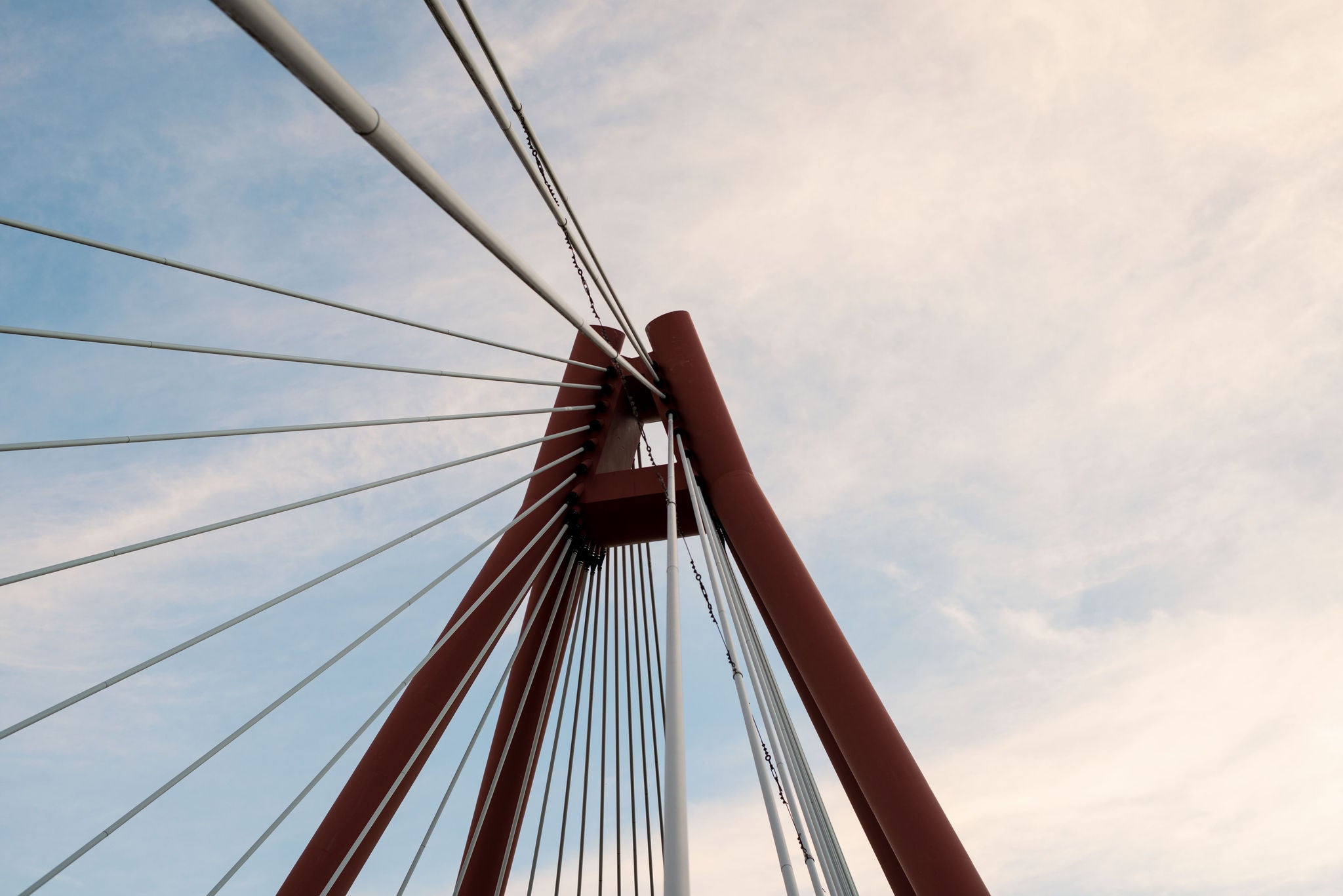 Headquartered in Columbus, IN
Our home, Columbus, Indiana, is located in the heart of the American Midwest, just 45 miles south of Indianapolis. Columbus is a city known for its modern architecture and public art. Moving to a new community like Columbus is easy because there are so many opportunities to get connected with others outside of work. Central to three major U.S. cities, living in Columbus means enjoying a small-town feel with accessibility to big-city living, giving you access to world-class sports events, entertainment, and great restaurants.
Columbus also has a lot to offer when it comes to education! From extensive options spanning K-12 to top universities, individuals and families will find a program that fits their educational needs.
Columbus also prides itself on its affordability. Columbus has an overall below-average cost of living, with taxes particularly lower than most other towns and cities in Indiana, making it a great destination for those who want to live within a budget but still enjoy a high quality of life.

Toyota Sister Companies
Careers within the Toyota Family
Toyota Material Handling is proud to offer an array of full solutions thanks to the partnerships we have with our sister companies. Though Toyota may be located in Columbus, Indiana, our partners can be found throughout the United States. Career opportunities can be found in Indianapolis and East Chicago, Indiana, Greene, New York, Muscatine, Iowa and Dallas, Texas. No matter the path you are on, a job at Toyota is waiting for you. Find a rewarding and specialized career with these industry-leading companies today.
Life at Toyota
Making Things is About Making People
The people who build our products also build our company culture and directly contribute to our company's success. At Toyota Material Handling, we promote a culture of family, one where we're all lifted by our shared success. We know a lot of companies make claims like this to attract the best employees. But at Toyota, we make you and the people you love the focus of everything we do. That's why at Toyota, we put our associates first.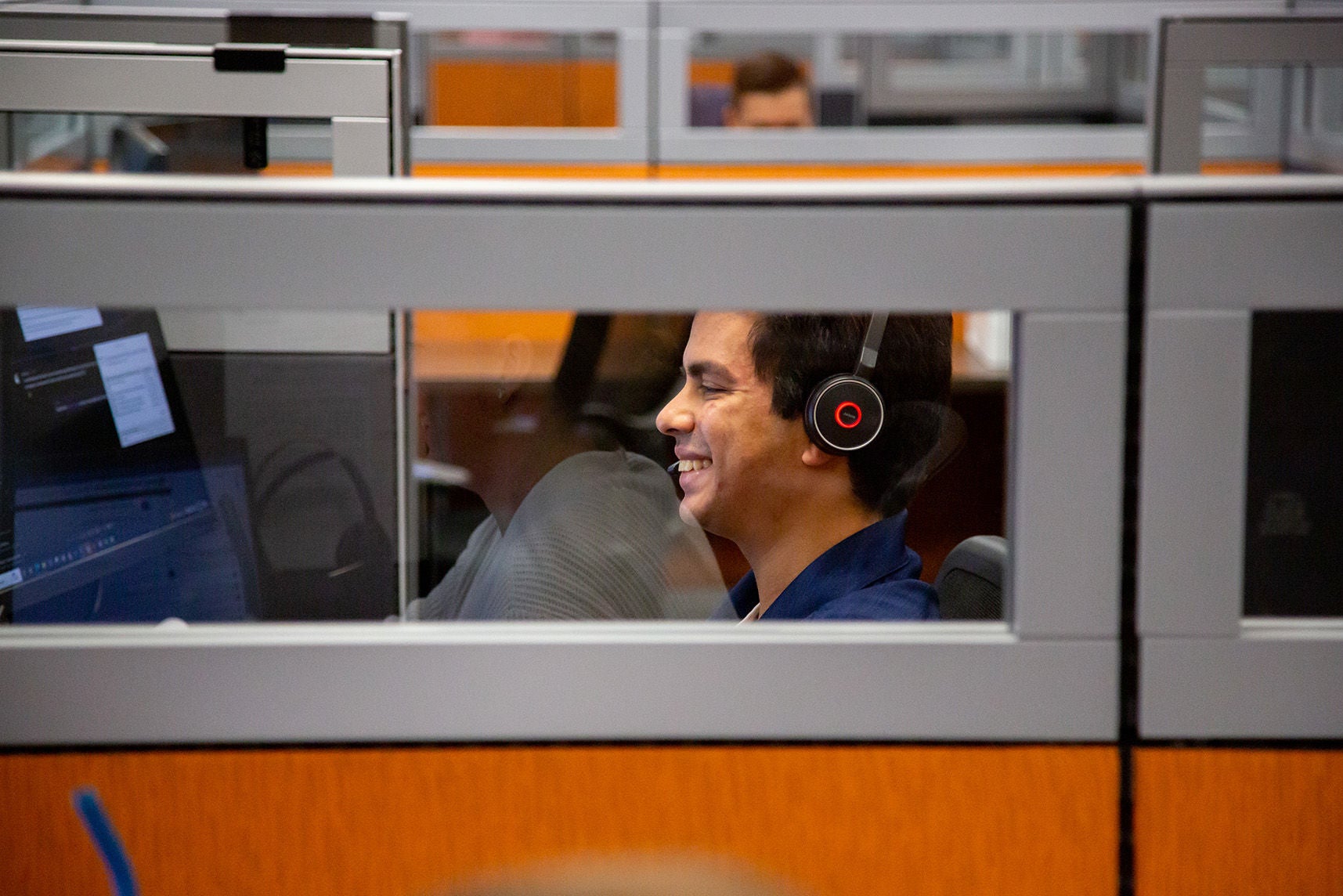 Continuous Improvement
Dedicated to a Kaizen Culture
Part of Toyota's unique company culture is the practice of Kaizen, which is Japanese for "continuous improvement." It's the realization that no process can ever be declared perfect and can always be improved. This principle is a foundation of the Toyota Production System, a world-renowned methodology that has benefited businesses, hospitals, and more.
In the spirit of Kaizen, we appreciate our associate's feedback. Their input helps us grow and continually improve so that we can, in turn, help to nurture them and grow their career. If you embrace the spirit of continuous improvement, then you may be a good fit for Toyota.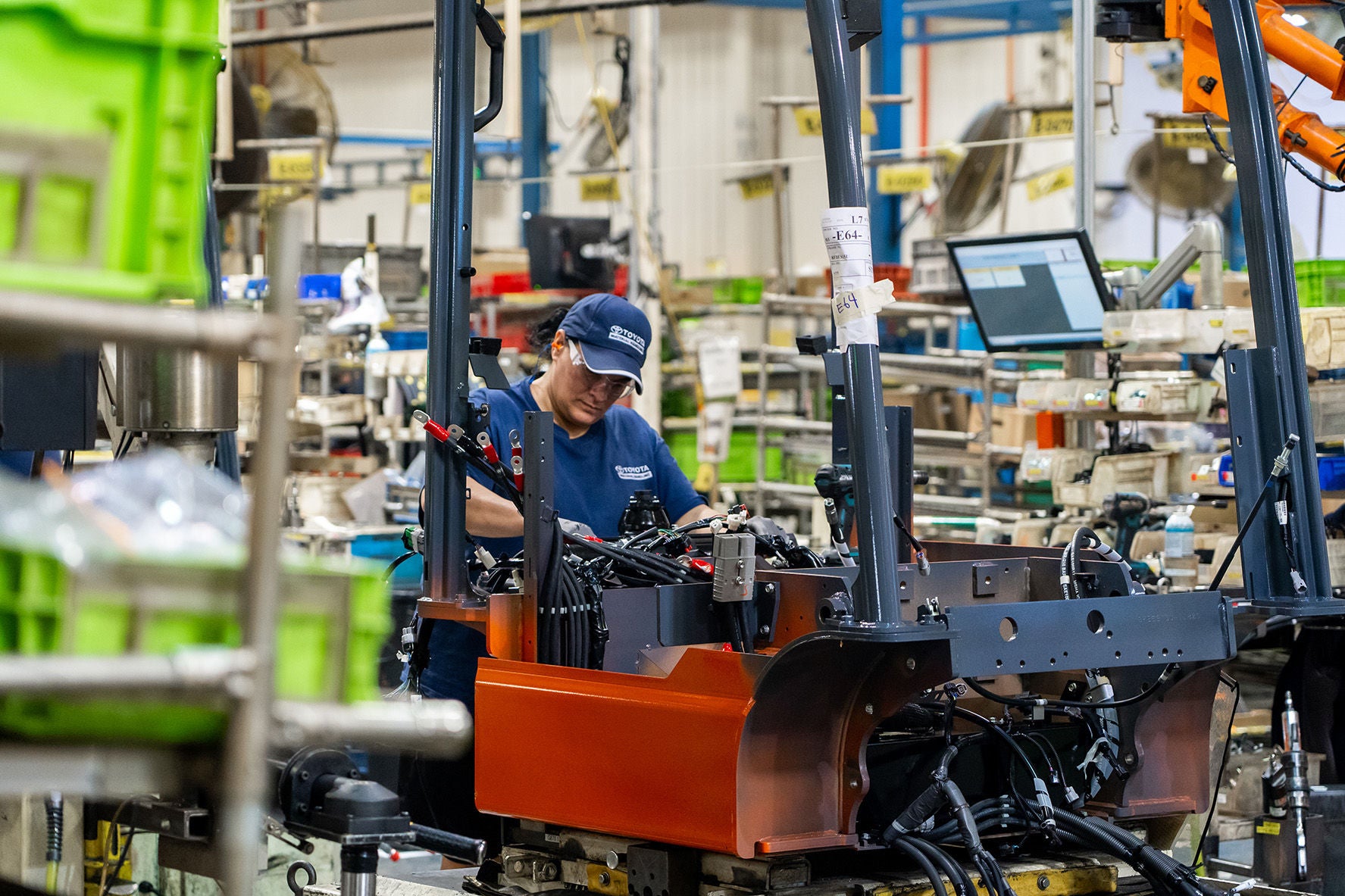 Always be faithful to your duties, thereby contributing to the company and to the overall good.
Always be studious and creative, striving to stay ahead of the times.
Always be practical and avoid frivolity.
Always strive to build a homelike atmosphere at work that is warm and friendly.
Always have respect for spiritual matters and remember to be grateful at all times.
Veteran & Military Partner
Transitioning Military Skills for Civilian Jobs
We are proud to build our products in America – investing in this country and the people who make this nation great. And we are also investing in our nation's heroes by helping them find work after their valued service. Toyota supports hiring military veterans and aims to assist those transitioning from military to civilian life. We have a number of opportunities for veterans to use skills developed in the military that are easily transferable to Toyota, and we celebrate our heroes who have served our country.
In honor of those who have served, we proudly display our forklift wrapped in military fatigues and the names of our heroes who are veterans in the entrance of our facility for all to see. You will see this not just on Veteran's Day, but 365 days a year, as we're thankful for veterans year-round. In addition, every Veterans Day, we show our appreciation to our heroes with a small gift as a token of our appreciation. Most importantly, we thank them for their service to our country.
If you are a proud veteran, we encourage you to explore opportunities with us and know that you are joining a company that values and appreciate those who have served our country.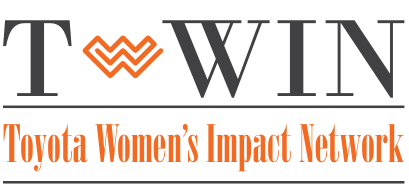 Toyota Women's Impact Network (T-WIN)
T-WIN is a resource for growth, development, and inclusion for all associates at Toyota Material Handling. T-WIN provides Toyota associates with opportunities for education, networking, and leadership while advocating for women in the material handling industry.
At Toyota Material Handling, Inc., we know it is not always about money. It's about finding an organization that aligns with your values-- a company that allows you to live your best life and be your best you. When you join the Toyota family, you're joining an organization that has built a total rewards package that gives you the freedom and flexibility to live life at its best. In addition to offering generous pay, we strive to offer other benefits and perks that allow our associates to have excellent work/life balance, spend time with family and friends, live a healthy lifestyle, and keep more of their money in their pocket!
Examples of Benefits Include:
Generous paid time off that increases with years of service to allow you time away to focus on doing what you love
Paid community services hours to volunteer in the community
A 401K Retirement Program with a generous company match to help you prepare for your future
Flexible spending and dependent care accounts
A Tuition Reimbursement Program that reimburses you up to $8,000 per year to help support ongoing education and career development
Generous paid Parental Leave to support growing families
Adoption Assistance
Low-cost medical insurance for you and your eligible family members
FREE dental insurance for you and your eligible family members
FREE vision insurance for you and your eligible family members
Optional pet insurance to ensure you're able to care for your furry family members
FREE access to our on-site Toyota Medical Center with provider-led services for you and your eligible family members
FREE access to our on-site Toyota Recreational Fitness Center (T+Rex) for you and eligible family members 
Wellness Program to help you and your family meet your social, emotional, financial, occupational, and physical goals for a happy and healthy life
Available health coaching and behavioral health assistance
Toyota On-Site Medical Center
At Toyota's on-site medical center, conveniently located at the T+Rex, associates and their eligible family members can visit with medical professionals at no cost. Having an on-site primary care physician and medical team provides our associates and family members with easy access to medical care and ensures their physical and mental health needs are met.
In addition to a doctor and nurse practitioners, our medical center provides access to health coaching and behavioral health. The medical center also offers over 100 prescriptions at no cost to associates.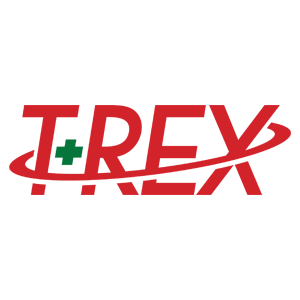 Toyota Recreational Complex
Toyota also offers a full recreational complex – known as the T+REX – where associates, as well as their families, come together to enjoy two full basketball courts, state-of-the-art cardio and strength-training equipment, fitness classes such as yoga, total body circuit, and cycling, and an indoor walking track. We also have recreational leagues such as basketball, volleyball, and pickleball that take place throughout the year. And don't forget about the ping pong and pool tables!
Monozukur wa hitozukuri
Making Things is About Making People
There is a Japanese phrase that has been connected to Toyota for many years, which is "Monozukuri wa hitozukuri." That phrase translates to "Making Things is about Making People." At Toyota, we know that the people who make, sell, and finance our products are just as important as the products that our people make. We strive for a culture of Kaizen- or continuous improvement, but it is not just about reducing costs or improving productivity – it is also about developing our people. Toyota is committed to nurturing this continuous improvement culture by building a learning organization that continuously develops each associate throughout their career.
Leveraging the Strength of a Global Organization
In addition to the robust opportunities offered in building culture, professional and leadership development, Toyota provides other unique learning experiences that allow associates to engage with other Toyota group companies within North America and around the globe.  Whether it is visiting Japan to experience the origin of the Toyota culture or a multi-year rotational experience in Europe, Asia, South America, or other international locations, Associates can experience the strength of Toyota Industries Corporation's global footprint.
Our Founding Principle
Why Toyota Gives Back
Toyota's founding principle, the reason we exist, is to contribute to society. Our forklift interpretation of this is that we are 'Helping People Carry The Load.' It's what we do at Toyota. We take this even further by helping the communities where we live and work to carry the load too. We're passionate about serving our communities, giving our time, knowledge, and resources to support local organizations. To accomplish this, Toyota offers a robust community engagement program. 
Community Service
Toyota Volunteering Activities
Every associate is provided with paid community service hours each year to volunteer with various organizations for the betterment of our community. We also sponsor and organize a wide variety of volunteer activities on and off Toyota's campus. Toyota's annual 'Lift the Community Day,' is an all-day event that brings associates together for a fun day of team building and volunteerism to serve the community, and we are grateful for the opportunity to give back to a community that we love so much.
Corporate Partners
Toyota Partnerships
Toyota is proud to have corporate partnerships with the American Red Cross, United Way, and Anchor House.
Since 2018, Toyota Material Handling's partnership with the American Red Cross has resulted in corporate, dealer, and associate support that includes donations of rental equipment, time, expertise, money, and in some cases, blood donations. TMH has partnered with the Red Cross on a co-branded, state-of-the-art bloodmobile capable of collecting approximately 30,000 units of life-saving blood each year, servicing communities across the greater south central Indiana region.
Toyota's partnership with the United Way began in 1997 and is largely focused on Toyota associates' participation in the United Way's annual giving campaign, which focuses on raising money to support the United Way's 17 partner agencies.
In 2022, TMH formalized its partnership with Anchor House, a local non-profit that focuses on investing in neighbors in need through housing, employment resources, and nutritional assistance.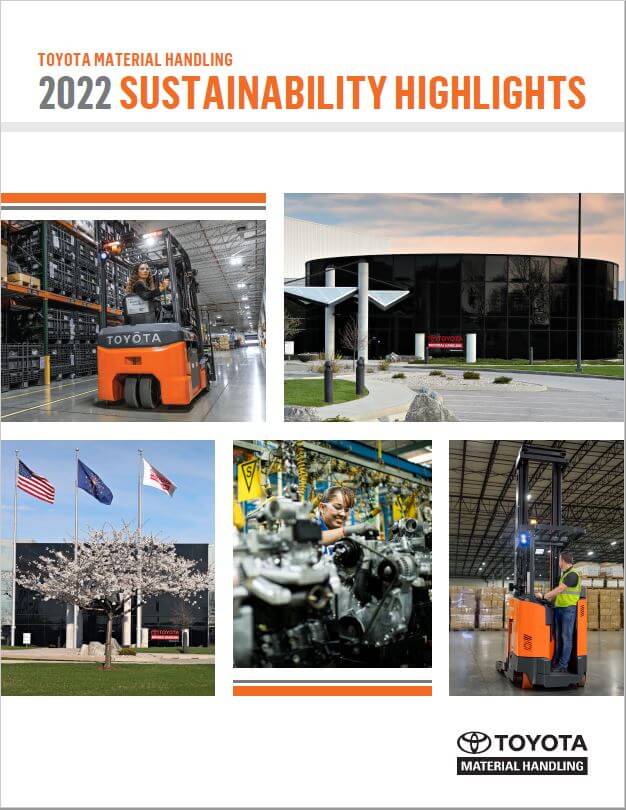 Toyota's 2022 Sustainability Report
Driven by the company's founding principle, TMH is committed to doing our part to make the world a better place to live, enrich lives, and promote a compassionate society. To see the full breadth of TMH's 2022 Sustainability Highlights, download the full Highlights Report below.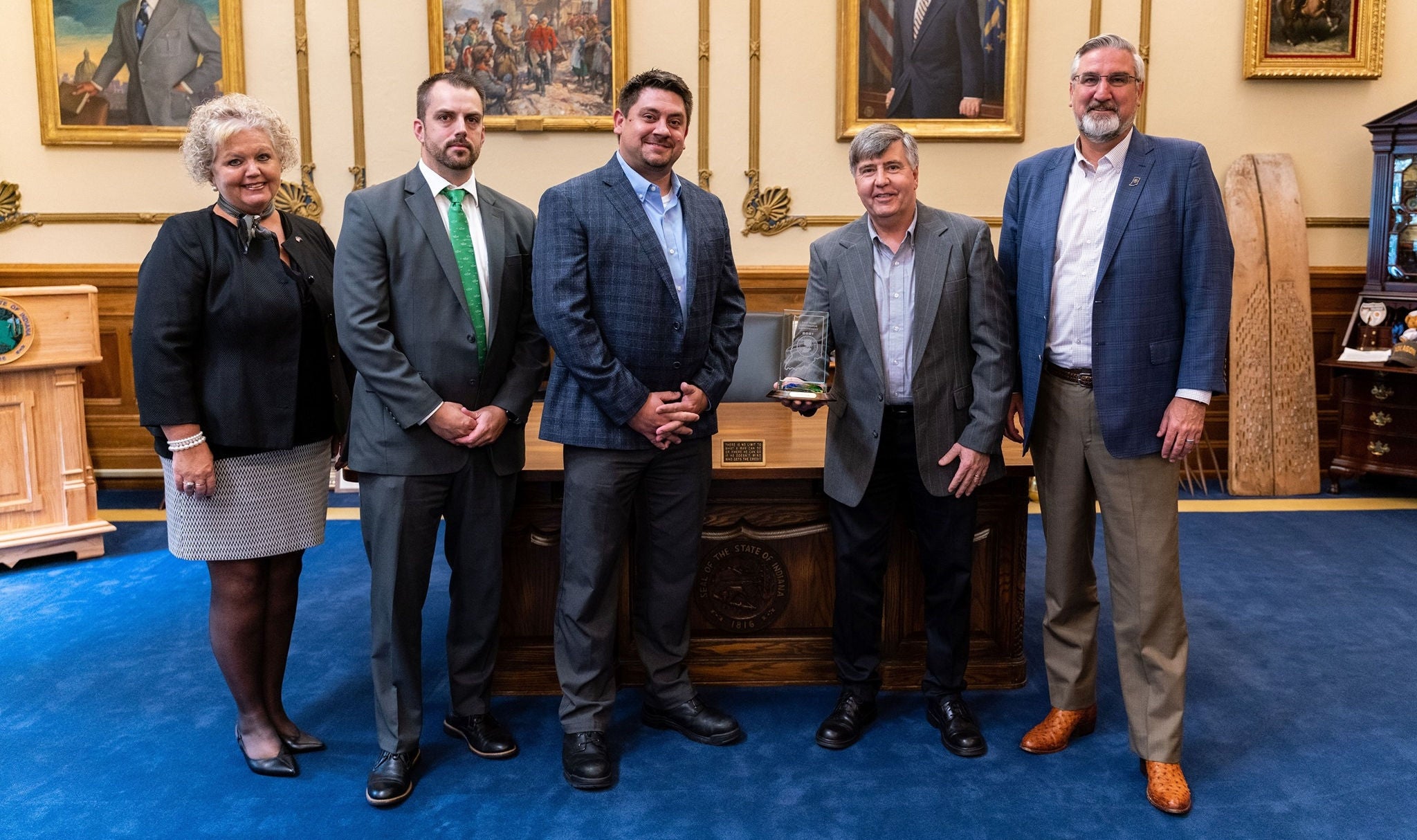 Toyota's Environmental Impact
Indiana Governor's Award for Environmental Excellence
In 2021, Toyota Material Handling was recognized with the 2021 Indiana Governor's Award for Environmental Excellence in the 'Five Year Continuous Improvement' category for the company's Carbon Dioxide (CO2) reduction projects.
At the time of the award, TMH's CO2 reduction projects had resulted in a 22% reduction in electricity consumption, a 23% reduction in natural gas consumption, and a 37% reduction in CO2 emissions. TMH had also implemented a total of seven environmentally beneficial projects through its Environmental Management System to reduce its carbon footprint and constantly improve overall operational efficiency. Toyota's ultimate goal is to do its part in helping achieve a carbon-neutral society by 2050.
Corporate Internships
Interning with Toyota
As an intern, you are given the resources and opportunities to make a significant impact within Toyota Material Handling. Interns are quickly immersed in a culture that values the pursuit of continuous improvement and provides a family-like environment where employees help and learn from each other to achieve a common goal. Young professionals are given the chance to voice their opinions, make valuable contributions, and gain real-world experience that can be applied in college and in your future career.
"I've enjoyed working with a team who allowed me to be creative as an engineer in this industry."
Maria - Mechanical Engineer Intern
"I love how no two days were the same and I also had something to look forward to."
Alec - Robotics Engineer Intern
"It was such a hands-on learning experience and I was able to travel and learn with my mentors!"
Amanda - National Account Sales Intern
"My team was very open to change and gave me a chance to immplement my recommendations."
Kshitij - Digital Commerce Intern
"Everyone was so helpful and eager to explore new technologies and strategies in their work."
Aniket - Product Planning Intern
Toyota Interns
Internship Opportunities
Whether you are searching for a career in Engineering, IT, Marketing, Supply Chain, Finance, or more, Toyota can provide interns with the opportunity to learn and apply their field of study in ways that cannot be taught in the classroom. If you are interested in an exciting and challenging career where you can have a meaningful impact on the leader of the material handling industry, apply today or contact one of our Talent Acquisition Partners.
Talent Acquisition Partners
Contact a TMH Talent Acquisition Partner directly to begin your career with Toyota Material Handling.